Welcome to your ChekRite Demo
Updated by Jordan Millar
👋🏼 Hi there! I'm Jordan, the Founder & CEO of ChekRite. Thank you so much for giving ChekRite a try. I hope you find it really intuitive to use but if you have any problems please chat with us online using the chat icon below or contact us at help@chekrite.com.
So let's get started.

Installing the ChekRite app
So let's get you up and running in a few simple steps. You should have received a pairing code from someone at ChekRite. If you didn't chat with us now or contact us here. Your pairing code only lasts for 7 days but don't worry, you can still keep playing with ChekRite beyond that once you have paired. Just make sure you pair your device within 7 days of getting the code.
The screenshots below are for iPhone but it's the same process if you are using an iPad.
Download ChekRite from the App Store or Play Store.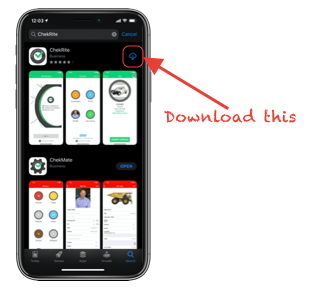 Open it and give it permissions so that you can take photos, record audio and add your location to inspections you are doing.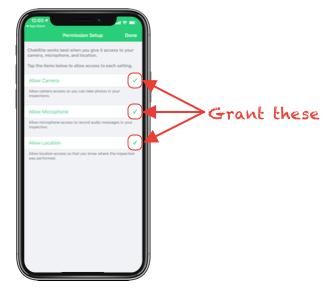 Enter your pairing code. Don't have one? It's not working? Contact us here.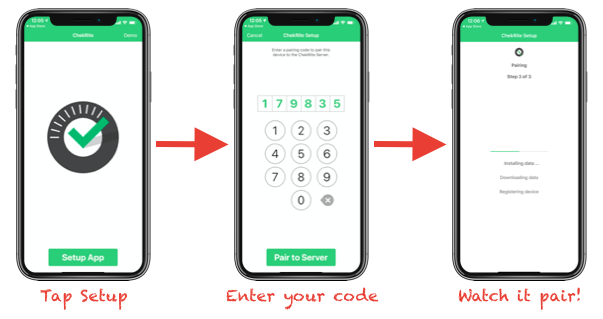 There is no step 4. That was it. ChekRite is now up and running on your device. Now jump down to the Your First Inspection section to see what you can do from here. The rest of ChekRite is as easy as these first few steps.
Your first inspection
Now that you have ChekRite up and running on your device, let's see what you can do.
Sign In
At ChekRite we try to make things as fast and as easy as possible for the end user to do everything and this includes signing in. So rather than using a long complicated username or email address to sign in each time along with a password, we use the employee ID/Badge # or other unique number and a PIN.
You would have already been sent your employee ID and PIN so just enter it in and you are ready to start using ChekRite. If you haven't received it or have forgot it, chat with us or contact us here and we will sort you out.
Depending on what other methods your device supports once you have signed in once, you can use TouchID or FaceID to quickly sign in going forward.
Starting a Check
To start a new inspection just tap on the green New Check icon.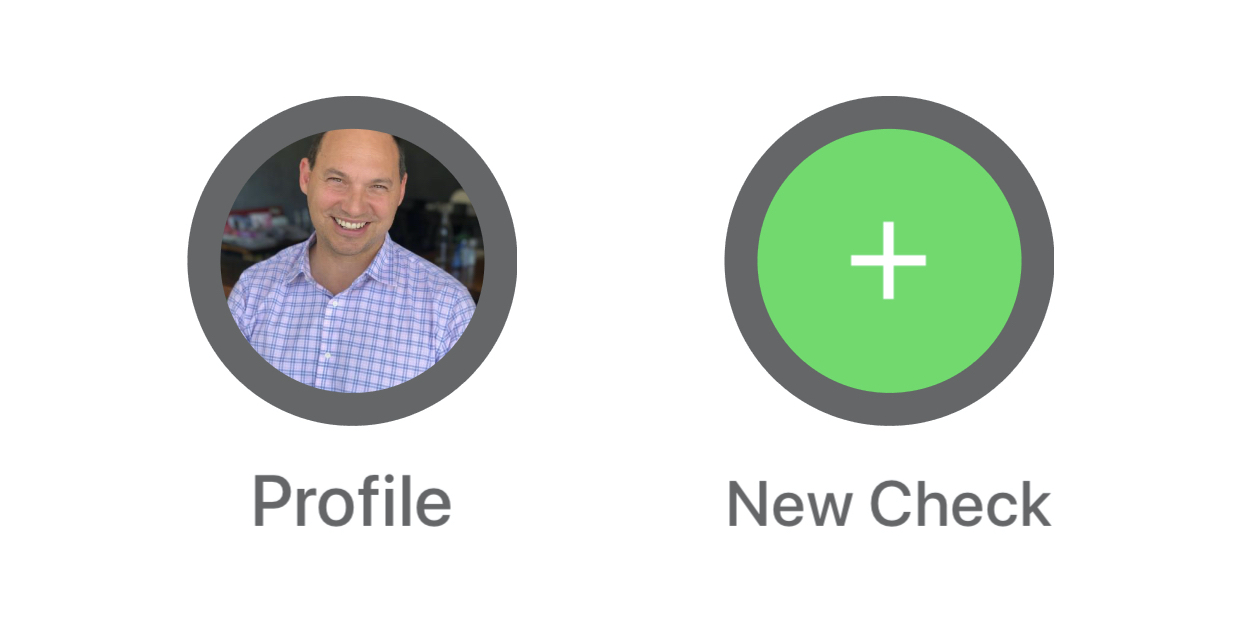 ChekRite is an Asset-based system which means first you identify what it is you want to inspect, and then you choose what sort of inspection you want to do. (Everything is an asset at ChekRite whether it's a vehicle, person (human asset), site, building or even department.) There are three methods of selecting your asset: Search, See and Select. You select them through the 3 tabs at the top of the screen.
Search - Enter a few characters of the asset and you will be shown all those that match. Try it now.
See - This method opens up the camera on your device. You can then point your camera at a QR Code or bar code on an asset and it will read it. Depending on what device you have, you can also point it at a number plate, fleet number or other number on the asset and it will attempt to read that too.
Select - You can drill in to find the right asset first selecting the category, then the asset class and sub-class to show all your assets of that type.
Below is an example of a QR Code that will work in your demo environment. Just choose the See option and point your device at it and it will automatically select the test asset.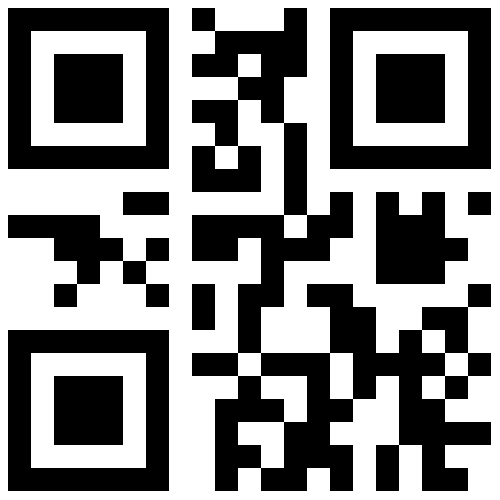 Now that you have selected your asset, you can select an appropriate checklist. In our case, we are going to use the ChekRite Demo checklist. Tap on the Checklist Category and then tap on the ChekRite Demo checklist. A button will appear saying Start Check. Tap that and you are on your way…
Follow the instructions in the checklist to learn about some of the features of ChekRite. Keen to know more? Why don't you chat with us online or contact us here and we will be happy to set up a call with you to go through all the things that ChekRite can do to help your business.
Exploring Further
Along with the ChekRite Demo checklist, there are a number of other checklists in your demo environment for you to play with. Feel free to try the different checklists for different assets. Of course, this is just a sample of some of the things we can do and ChekRite is used by thousands of people to replace paper-based inspections, audits and checklists on mobile assets, fixed assets and even human assets. (Some companies use ChekRite for Operator Competency Assessments and Inductions.)
Once you've become familiar with ChekRite ask us about some of our companion products such as ChekMate, ChekTV and ChekRite Analytics.
Customised Checklists
Whilst your demo environment has some sample checklists we created, the power of ChekRite is that you get to create your own checklists exactly the way you want them. You can start from scratch or grab one of the thousands of checklists we have already built in our ChekStore.
If you'd like to see how easy it is to get your own processes into ChekRite just get in touch and we will only be too happy to help you.