Resetting the ChekRite App
Resetting the ChekRite App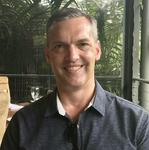 Updated by Andrew Skegg
Sometimes it may be necessary to reset the ChekRite app. Doing this is easy.
Apple iOS
Open Settings
Scroll down to the ChekRite app.

Check the box "Reset Database on Next Launch"

When you next launch the ChekRite app it will be reset.

Once the app has been reset, it will need to be paired with your account again.