Updated by Jordan Millar
To add a new user, tap on the Users icon on the dashboard. You will be presented with a list of users such as the following.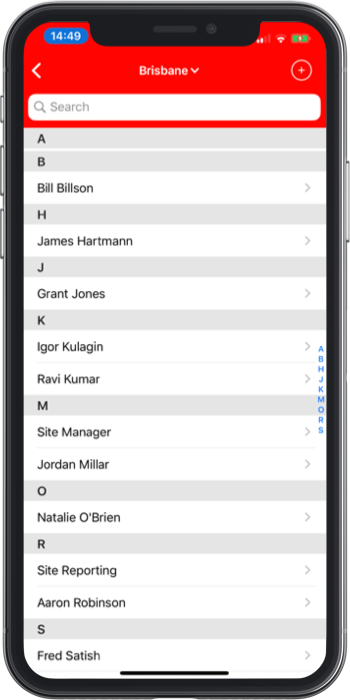 At the top right is a + icon that will let you add a new user. Tapping that icon will bring up a screen for you to enter the details of the new user.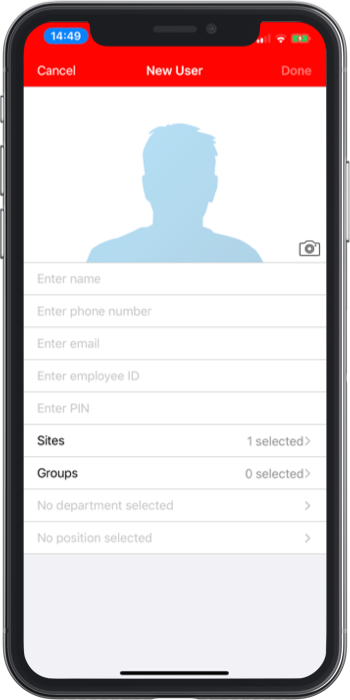 | | |
| --- | --- |
| | Tap this icon to take a photo of the user or upload one from the photo library on your device. |
| Name | Enter the first and last name of the user. Mandatory field |
| Phone Number | Enter the phone number of the user in full international format. e.g. +61 447 555-123 |
| Email | Enter the email address of the user. |
| Employee ID | Enter the employee ID of the user. Up to 8 digits maximum. This will be needed if the user needs to log in to the ChekRite app. |
| PIN | Enter the PIN for the user (4 digits). (Mandatory if Employee ID is entered) |
| Sites | Select the Sites that this user will have access to. |
| Groups | Select the Employee Groups that the user will be a member of. |
| Department | Select the Department of the user. |
| Position | Select the Position or Job Title of the user. |