Adding or Changing Your Company Branding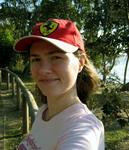 Updated by Kari Scott-Matthew
As part of a ChekRite demonstration, ChekRite team members will have initialised your company profile in the portal. However, companies often undergo a branding refresh and logos, company colours, splash screens and many other items associated with branding change. When this happens, ChekRite administrators have the access needed to update their company profile for ChekRite themselves.
Company Logo
Your company logo appears on the automated PDF Exception and Audit Reports as well as the PDF versions of checklists and in the apps themselves.

Splash Screen
You are also able to upload a splash screen image for your company which displays as your company's sign in title page on the ChekRite App. You will need a landscape version for tablets and a portrait version for phones. The preferred dimensions of these images are displayed on the screen.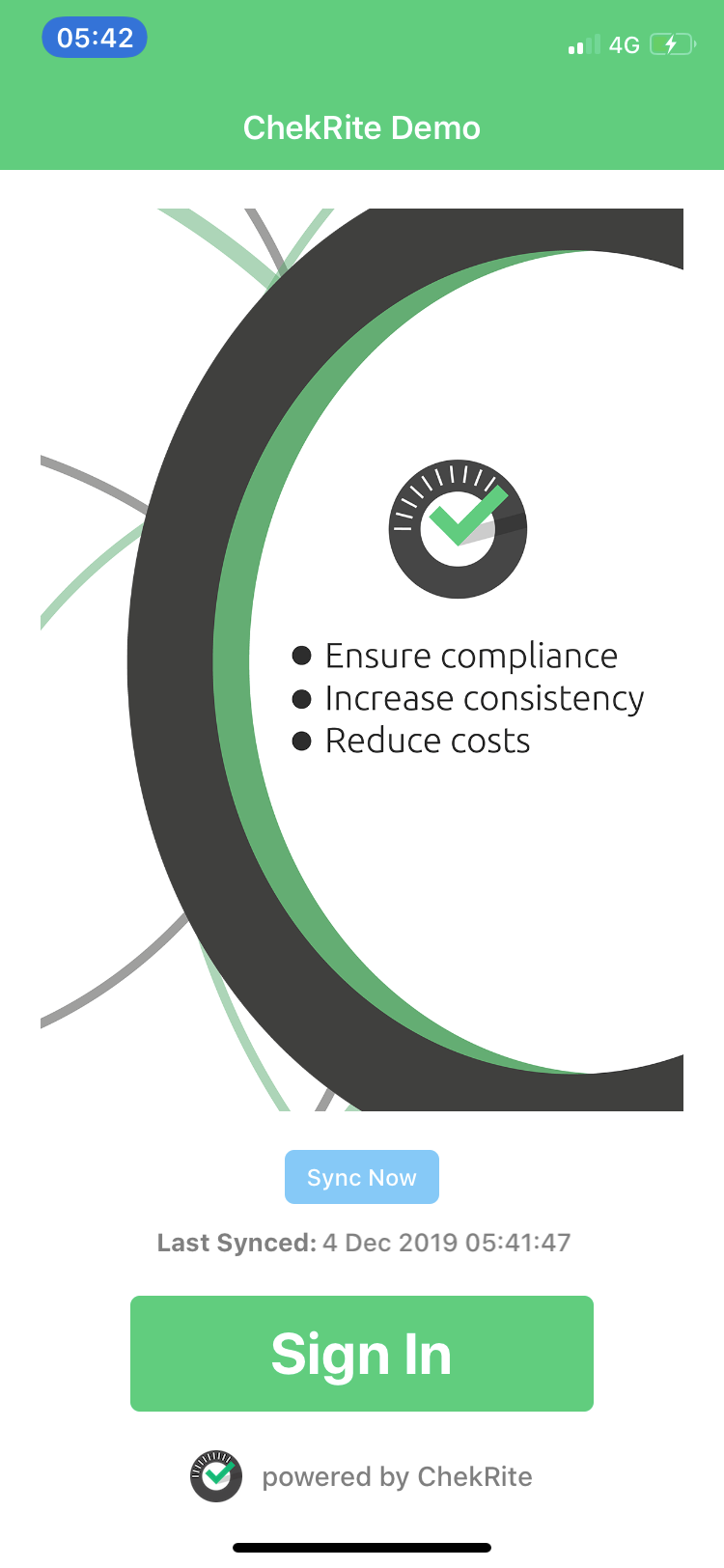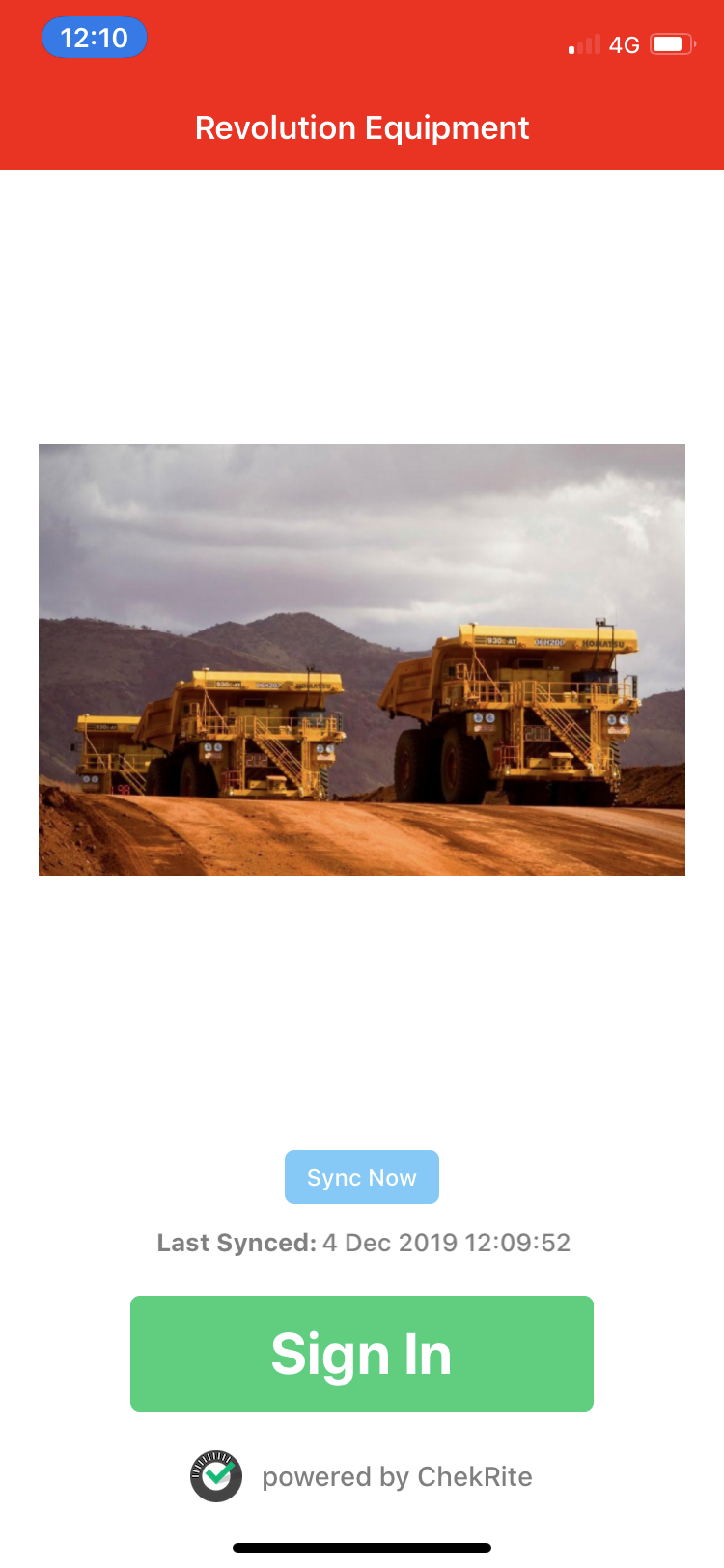 Highlight Colour
Changing your company colours is easy. The highlight colour is the branding colour used both within your company's ChekRite portal and as the trim colour in the Apps.
When entering the highlight colour it is most common to use the primary branding colour of your company. Use the R, G, and B colour codes for your company's branding. Or, use a colour meter on your computer to find out the R, G and B colour codes for your company's branding.
How to update your company's branding
How to update a logo or splash screen
Go to Companies > Company > Branding. You will see a screen with a layout just like this.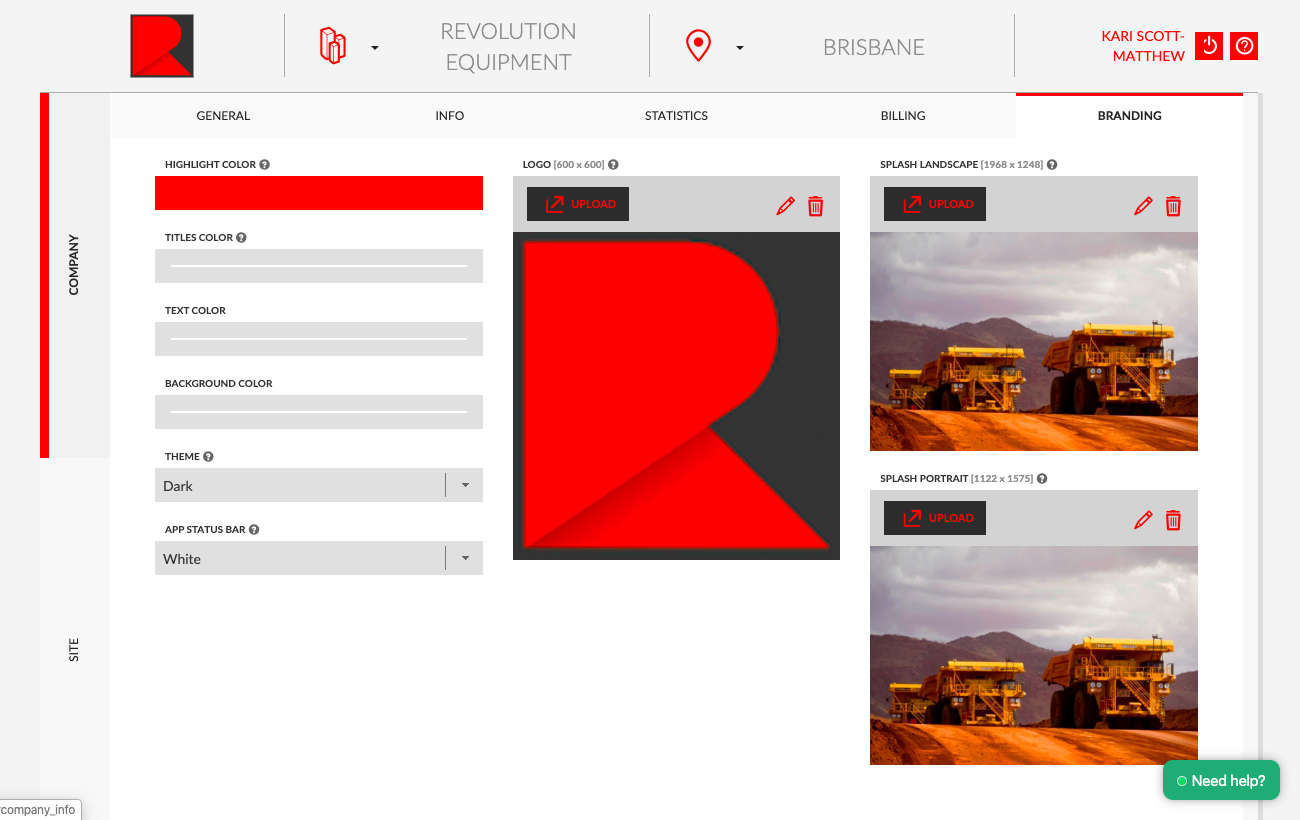 Click on Upload in the Logo / Splash Landscape / Splash Portrait field
Select the image from your computer
Click Open button
Once loaded, the crop image icon enables you to edit the image.
Delete any unwanted images by clicking on the Trash icon.
How to update your company colours
Go to Companies > Company > Branding
Click on the Highlight Colour field. This will display a colour pa.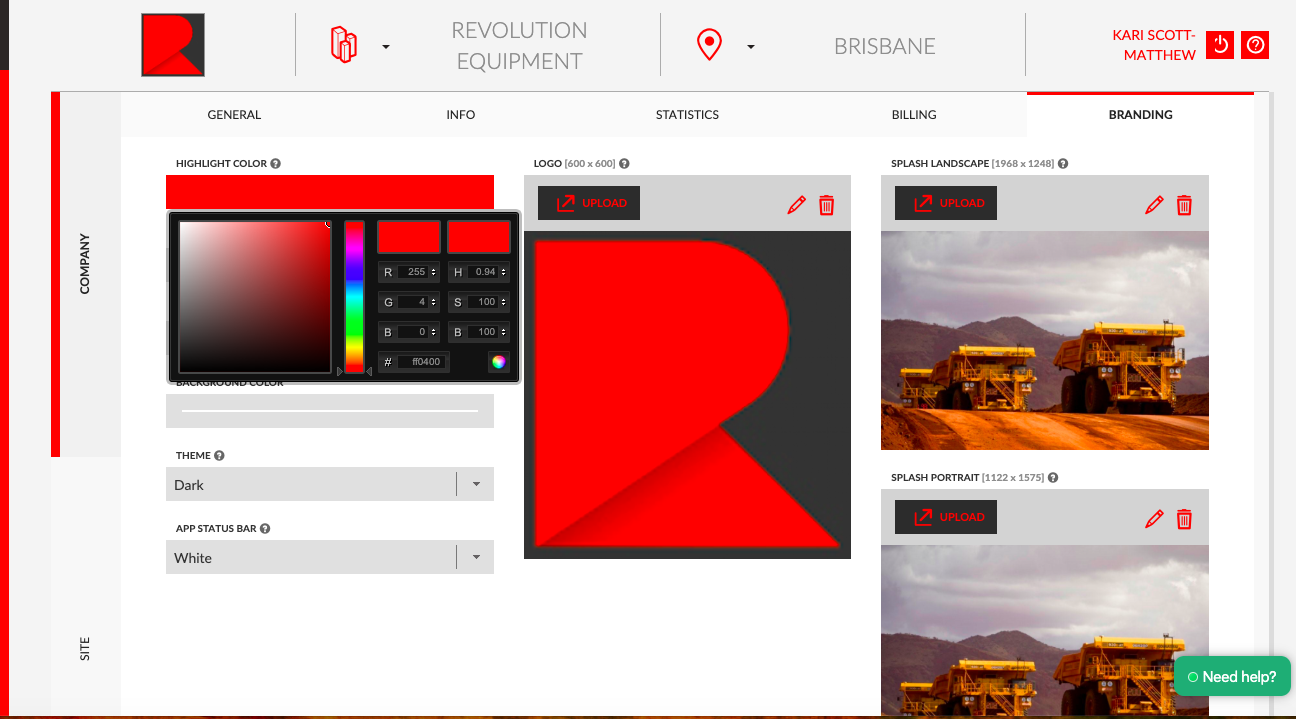 Enter the R, G, and B colour codes.
Adjust the Theme between Dark & Light depending on your colours to improve the visibility of portal buttons. You may need to reload the page to see the effects of this.